Westlaw AU
Thomson Reuters Training & Support
Welcome to Westlaw AU Support
This site provides user guides, videos, FAQs, tips, update information and more to help you get the most out of your Westlaw AU service.
We also offer customers a range of complementary training options – including face to face , telephone, webinars and video tutorials. Click here to request training.
If you are looking to log on to Westlaw AU, go to www.westlaw.com.au in your web browser.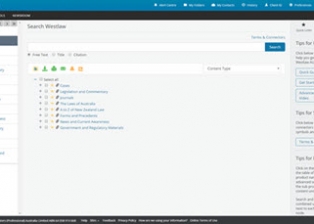 Popular guides & tutorials
Tue 26 February 2019, 12:00pm
60 minutes
By Rachael Albert
This course introduces the essential elements of Westlaw AU enabling you to develop the key skills required to search, retrieve, refine and download relevant documents.
Show Transcript
Our goal in FirstPoint on Westlaw AU is to provide current, relevant and accurate coverage of Australian case law. A major feature of this is an up to date classification scheme for each area of law...