Westlaw NZ - How to create quick links
Last Published: August 28, 2018
Quicklinks enable you to access those documents quickly, without the need to search for them each time.
Examples of useful quick links are commonly used Statutes or Regulations, specific Parts of Statutes, Trackers, Subject Indexes, Precedents, Workflows etc.
Quick links automatically return the most up-to-date version of the document you have linked.
This feature is available only to OnePass users.
Firstly, find the document that you wish to make into a quick link.
It doesn't matter how you find it – so long as you have the document in front of you. You can browse to it, search for it, or link to it from another document.
The example below shows you a subject index.
Browsing to a subject index

Click the yellow star to the left of the subject index title.
At the prompt, give it a logical name (see example below).
Click Save.
Your new quick link will be saved into the right pane, in alphabetical order.
Naming your quick link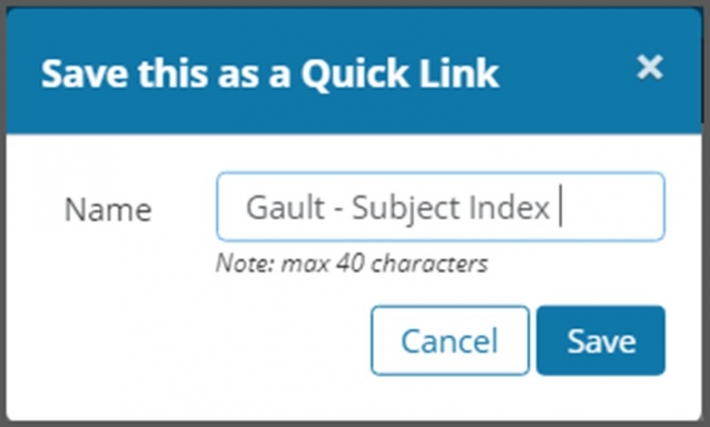 HINTS...
The yellow star is the key to creating quick links.
If you wish to quick link a statute, find the statute first, then find the yellow star (see image below).
If you wish to link a tracker, browse to the tracker first, then click the yellow star to the left of the title (see image below).
Quick linking a statute

Quick linking a tracker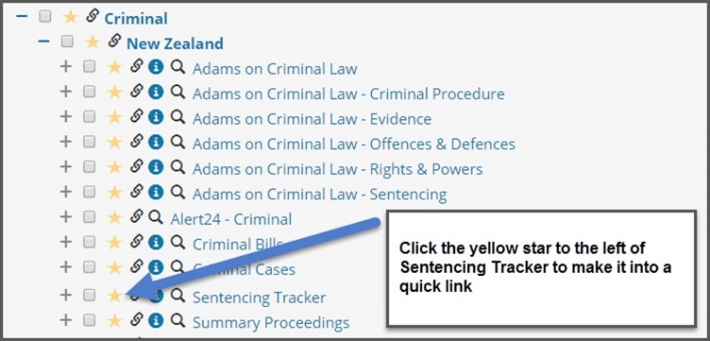 If you'd like to make contact with our training team, please email nztrainers@thomsonreuters.com - one of our team will get in touch with you promptly.