Westlaw NZ - Printing and/or sending multiple PDFs
Last Published: January 24, 2018
Click the Cases search template and run a search – for example, into the free text field enter:
conspiracy /12 "class a" "home detention"

From your search result list, place a tick in the PDF box beside the PDF you want. Ignore any boxes that may already have ticks.

Click the Download icon – this will display the download options as usual, and you'll notice the "Attachments" field will automatically display "PDF/RTF attachments only"
Click the OK button at the foot of the panel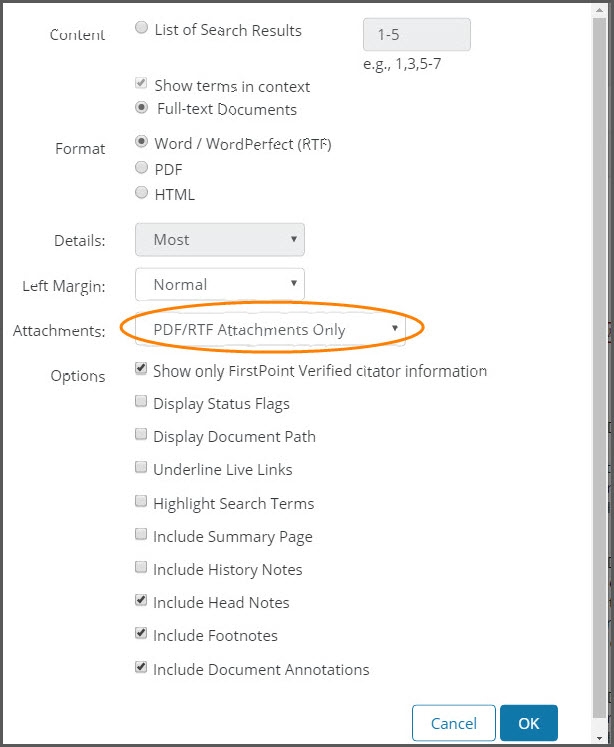 Zip files are created for each of the PDFs you ticked. For some people, a zip file icon appears on the bottom left of the screen – click that icon. Or, you may be prompted to save first – depending on your settings – then find the zip files (these usually end up in your Downloads folder)
Find the zip file containing the PDFs
Right click on the folder, then choose Send To, then Mail Recipient
An email will open automatically - complete the remaining fields and send
You can send a zip file to other Windows users, or to somebody who is using an Ipad. There may be some devices on which zip files cannot be opened.
Contact nztrainers@thomsonreuters.com if you would like help.