Bills on new Westlaw (New Zealand)
Last Published: January 22, 2021
Bills are included on Westlaw New Zealand from approximately 2001. These are separate to legislative Acts.
There are three types of Bills available, including: Current, Assented, and Terminated.
You can use the global search bar to search for Bills by title or within a Bill by keyword or topic.
Use the buttons to Add to favourites, set as your start page, or copy a direct link to the Bills page within Westlaw New Zealand.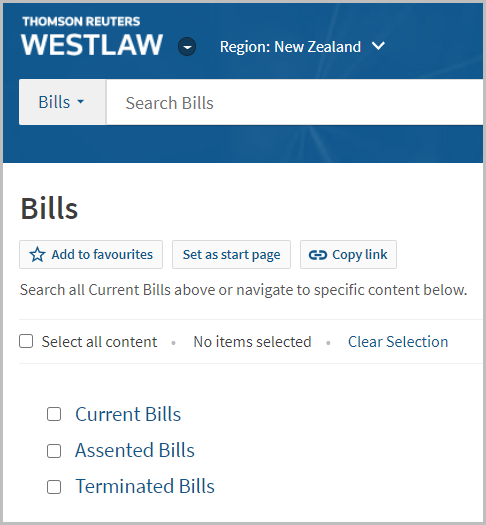 When you have found a Bill, you can search within it specifically using the global search bar.
You can also use the delivery tools to email, print, download, or save to your Westlaw folder(s).
All stages of Bills are included.
Explanatory Notes are included in Stage 1. These are visible in the table of contents of the Bill.
Select Committee Reports are available once Stage 2 of a Bill has been reached.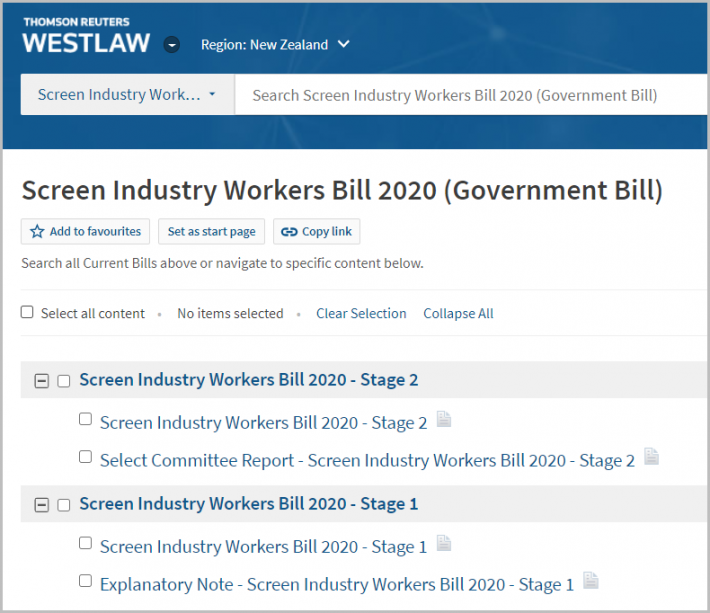 History notes are displayed under each clause within the Bill.
Crossed out words indicate changes to the Bill.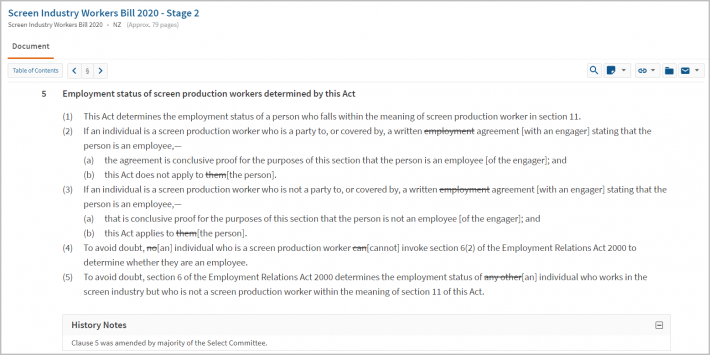 You can use the delivery tools to annotate, highlight, or copy sections of text.
Use your mouse cursor to highlight the text you wish to copy/highlight/annotate.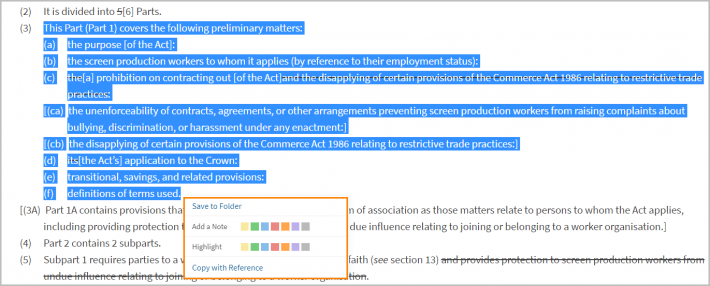 To highlight or add a note, select your preferred colour from the menu options.
Add a note and click Save.

To copy the text with the reference (citation), click Copy with Reference.
You can then paste this text into a Word document or an email.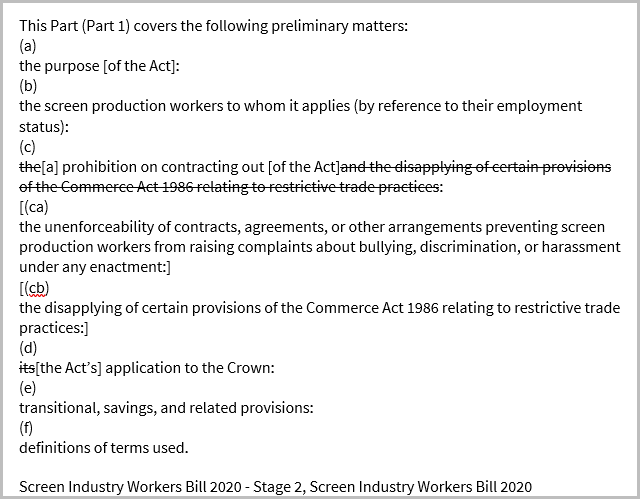 To include a direct link to the Bill in your citation, click the Copy Citation menu item from the delivery tools.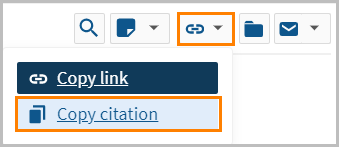 Tick the checkbox next to Add hyperlink to citation and then click Copy.
Note: You will only need to do this once, as the hyperlink feature is 'sticky' across the Westlaw New Zealand platform.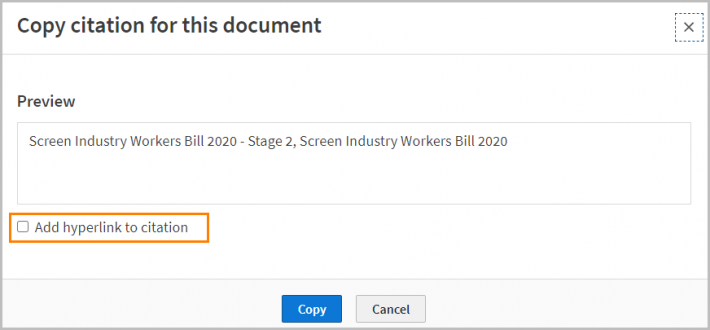 Then select your required text and Copy with Reference to paste into a Word document or an email.