new Westlaw (New Zealand)
Thomson Reuters Training & Support
Welcome to the new Westlaw (New Zealand)
This site provides user guides, videos, FAQs and tips to help you research using new Westlaw New Zealand.
To log in to Westlaw, go to https://nzlaw.thomsonreuters.com.
We offer a range of complementary training options – including telephone, webinars, video tutorials or tailored training sessions by arrangement. Click here to request training.
For research assistance email "Ask a Trainer". A trainer will respond as soon as possible. We will need your contact details and information about your request.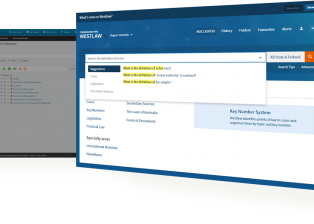 Mon 15 March 2021, 11:00am
30 min
By Elizabeth Odom
This Webinar introduces the basic functionality available in the new Westlaw New Zealand platform, and will guide the user to confidently navigate, search and retrieve information
Show Transcript
You can quickly and easily determine what content is included in your new Westlaw subscription plan by accessing the My Content Page now available on new Westlaw New Zealand.
To access the My...