new Westlaw (New Zealand)
Thomson Reuters Training & Support
Welcome to new Westlaw (New Zealand)
This site provides user guides, videos, FAQs and tips to help you research using new Westlaw (New Zealand).
Request Training
We offer a range of complimentary training options – including webinars, onsite training, self-paced videos and customised sessions. Click here to create a training session to suit your needs and practice area.
Ask a Trainer email service
For research assistance email Ask a Trainer and provide your contact details and information about your request.
Westlaw login
Go to https://nzlaw.thomsonreuters.com in your browser.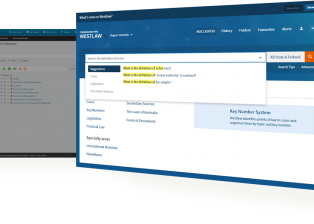 Tue 05 October 2021, 12:00pm
30 minutes
By Patricia Veen
This session outlines efficient research techniques to find Family Law content available in Westlaw New Zealand. This course will help increase productivity, keep you up to date with changes in cases and legislation as well as managing and organising your matters.
Show Transcript
17 September
2021
01:55PM