Browse to and access Journals by Volume and Issue
A new Volume / Issue filter has been introduced so that users can browse through journal articles by volume and issue.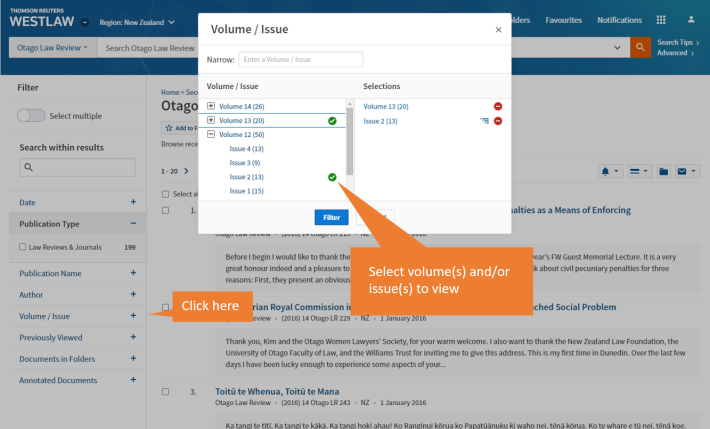 Please note that the Volume / Issue filter is not available for the below titles. We are planning to move the data for these titles to our local pathway in 2022 and once that activity is complete, the Volume / Issue filter will be visible.
New Zealand business Law Quarterly
New Zealand Journal of Taxation Law and Policy
New Zealand University Law Review
Victoria University of Wellington Law Review
The data for the New Zealand Journal of Public and International Law will continue residing in the United States pathway. Therefore some functionalities incl. the Volume / Issue filter are not available to this title.