Practical Law Australia
Thomson Reuters Training & Support
Welcome to Practical Law Australia Support
This site provides user guides, videos, FAQs and more to help you get the most out of your Practical Law Australia service. If you are looking to log on to Practical Law, go to www.practicallaw.com.au in your web browser.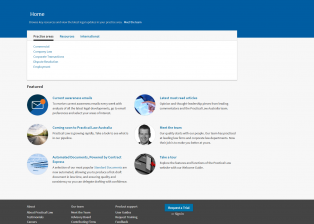 Popular guides & tutorials
Corporates love debt and often obtain loans from a mix of different banks and (especially in recent years) non-bank lenders. While levels of multiple lender loans fluctuate, anecdotal evidence...