Westlaw NZ Tip - How to Create a Quick Link
The Quick Links functionality in Westlaw NZ provides the ability to create a  one-click access to content from the Westlaw NZ homepage. You link to a document such as an Act's analysis (list of sections), or to a product title or to a search template.  You need a OnePass username and password to use this feature.
To Create a Quick Link
Step 1: Log into Westlaw NZ
Step 2: Click on the + plus signs in the Table of Contents to locate the Product, Chapter or Document you want to link to eg Adam on Criminal Law.
Step 3: Click on the yellow star Quick Link symbol and enter a name into the dialogue box.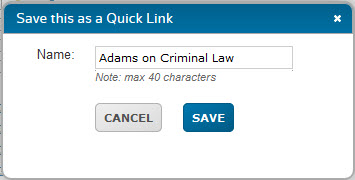 Step 4: The newly created Quick Link will now be displayed in the left hand pane on the homepage.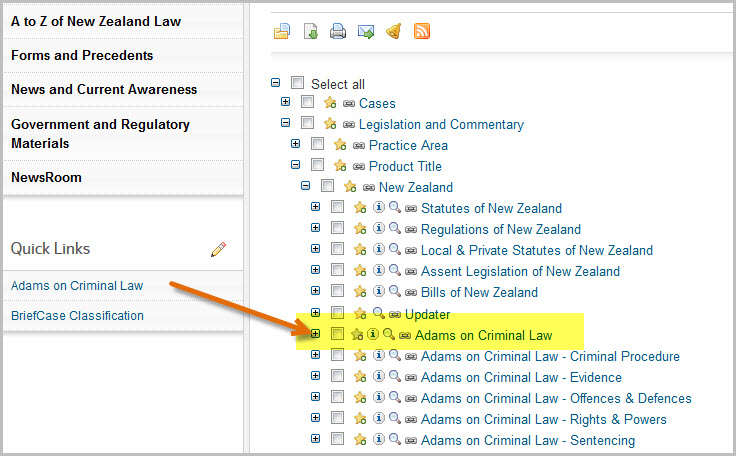 Step 5: Click the link to search and browse the product.
Want to learn more about Westlaw NZ?
Why not attend one of our webinar training sessions.  They provide a quick and convenient method for learning more about Westlaw NZ, and gaining the most from your subscription.  These sessions are eligible for CPD points.  Contact our training team