Westlaw NZ Tip - The source of case law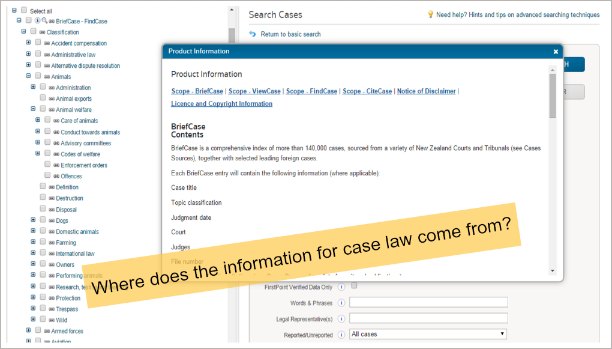 We often get asked about the source of our case law information.
The short answer is that it comes direct from our New Zealand courts and tribunals.
The longer answer is to download this pdf giving the complete list: Case law source list
Interpreting entries on the list
Where you see an entry similar to this:
Children and Young Persons Court (selected, 1986-1988)
This indicates that Westlaw NZ has cases from the Children & Young Persons Court, but they are selected cases from 1986 to 1988.  That particular Court no longer exists, which is why it is a short time frame.
Coroners Court (selected, 2003-)
This indicates that Westlaw NZ has cases from the Coroners Court starting from 2003. They are selected rather than all cases, and because the Court is in use, there is no close off year.
Getting the best out of your Westlaw NZ subscription
You'll find an extensive range of help available covering multiple topics on our Training site, including more Top Tips like this one. They are added to regularly.
Other recent tips include:
Finding and using comparative tables
How to look for precedents
To see the complete list of training tips please visit Top Tips.
---
Other product support
Please note: Training is also available for Checkpoint NZ, ProView, Infinitylaw, Westlaw International, Westlaw Next and Firm Central.
If you have questions our trainers are happy to answer them.
Go ahead, ask: Contact a trainer