Worker wellbeing—Workers reluctant to report bullying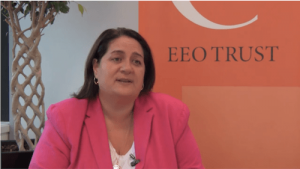 Workplaces are taking bullying seriously, but workers are still reluctant to report bullies, according to a new EEO Trust (now Diversity Works) survey on the issue. Bev Cassidy-Mackenzie takes a look at the findings.
WORKERS ARE RELUCTANT to report workplace bullying when they are the target, according to an EEO Trust survey.
Close to half of the survey respondents (45 percent) said they would not make a formal complaint if they were being bullied at work.
People were far more likely to speak up if they saw someone else being bullied, with 86 percent of respondents saying they would make a formal complaint if they witnessed bullying.
Witnessing bullying has a similar impact as being the victim
Massey University Associate Professor Bevan Catley says workers who witness bullying experience the same negative impacts as victims of workplace bullies.
"Individuals who experience workplace bullying report lower wellbeing and higher levels of stress than other employees. Importantly, workers who observe workplace bullying report the same negative outcomes.
"The organisational costs of workplace bullying include less organisational commitment, more demotivation and job dissatisfaction, and higher levels of absenteeism and turnover," says Catley.
In fact, according to EU reports, as much as 50-60 percent of all lost days could be attributed to bullying and other stress-related risks.
Through our work at the EEO Trust we know that the majority of Kiwi organisations are aware of the negative effects of bullying. But, for some companies, that awareness hasn't translated to good policies and processes.
Over 65 percent of the people who answered our survey felt their organisation was taking bullying seriously, which is a real positive, but the fact that so many people are still reluctant to report bullying raises questions about the processes that are in place.
Employers and employees need regular conversations
Organisations need to have regular conversations with employees that make it clear bullying behaviour is not acceptable.
Employees should also be clear on what the process is in the event they are being bullied—who they need to report it to, what information they need to provide, how they will be supported through the process, and what the different stages of the process involve.
Employees should also have more than one option for who they reported bullying to. If a more junior staff member is being bullied by a manager, that can be a real obstacle to reporting it, so all staff need to be made aware of options for reporting bullies. It's important to let them know they can talk to HR or other senior team members.
Training is important
Training is also key. If staff are educated about bullying, they are much more likely to identify unacceptable behaviour and to take action.
The range of behaviours that survey respondents identified as workplace bullying included yelling and verbal abuse, personal attacks, violence, public shaming and excluding team members.
Comments from survey respondents focused on the need for managers and workplaces to set clear expectations about acceptable workplace behaviour—and to be clear about the bullying behaviours that are unacceptable and their consequences.
Respondents also noted that some organisations struggled to identify or address the links between organisational culture and bullying.
No definitive list of bullying behaviours
Catley says there is no definitive list of workplace bullying behaviours, but the survey results reflect the acknowledgment that a wide range of behaviours can constitute bullying.
"It is important to remember that the destructive force of bullying lies less in the actual behaviour and more in the frequency and duration of behaviours," he says.
The EEO Trust's "Bullying in the Workplace" online survey was completed by 125 participants and the results were submitted anonymously.
"This survey reinforces that much still needs to be done to address a toxic workplace problem," says Catley.
"We would appeal to organisations and senior leaders to continue to take the problem of workplace bullying seriously, and to carefully consider how instances and complaints of workplace bullying are managed."
Results from the EEO Trust's "Bullying in the Workplace" survey
Would you make a formal complaint if you were being bullied at work?
YES - 54 percent
NO  - 46 percent
Would you make a formal complaint if you witnessed someone else being bullied at work?
YES - 86 percent
NO  - 14 percent
Do you believe your organisation takes bullying seriously?
YES - 67.5 percent
NO  - 32.5 percent
---
For more information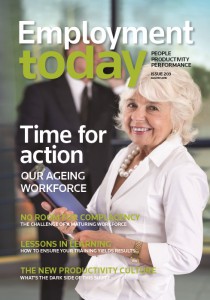 ---
This article was first published in the 2016 March/April issue of Employment Today Magazine
Experience the magazine yourself: read the free stories, view the current issue's table of contents, search current and back issues, or ask for a sample print copy.
The current issue's theme is "Time for action – Our ageing workforce".