Westlaw NZ Tip– Comparative Tables
Last Published: September 14, 2018
Option 1 - Browse to Comparative Tables from the Westlaw NZ home page
Westlaw NZ homepage is set to Practice Area in this example.
Expand the Commentary Database where the Act will be located. For example: Property Law > Land Law > Land Transfer > Land Transfer Act 2017 (not yet in force)
Find Comparative Tables and select the blue text to open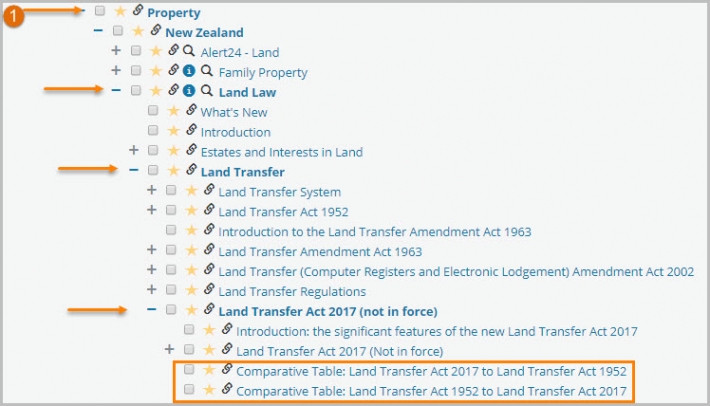 If you wish to view this document regularly, create a quick link as follows:
Note that you will need to be logged into Westlaw NZ using your OnePass in order to create a quick link.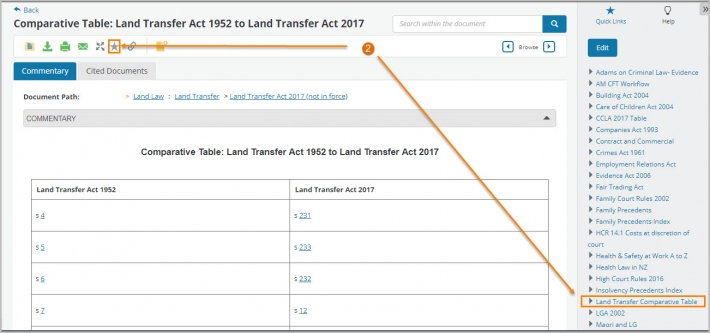 Option 2- Locate Comparative Tables from "Related Documents"
From the Contract and Commercial Law Act 2017, Select the Related Documents Tab.
Scroll down to find the Comparative Tables link and open.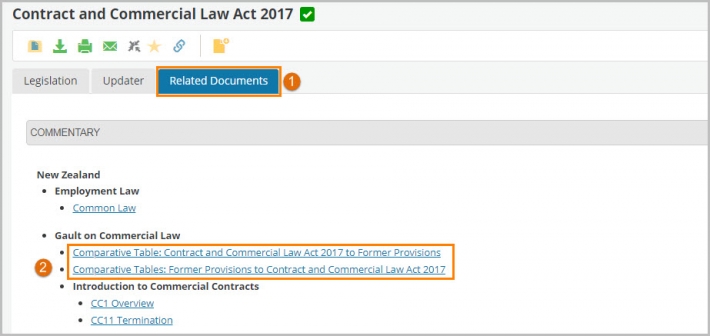 If you'd like to make contact with our training team, please email nztrainers@thomsonreuters.com - one of our team will get in touch with you promptly