Checkpoint Tip - How to use Client ID
Last Published: December 21, 2021
Select Client ID from the top right of the Checkpoint home page

Type in a new Client ID.
Note: This can be any title such as a name, number or project tile
Select the Save button.
Your activity and research time will be recorded under this Client ID and you can use the same Client ID for future sessions to continue documenting.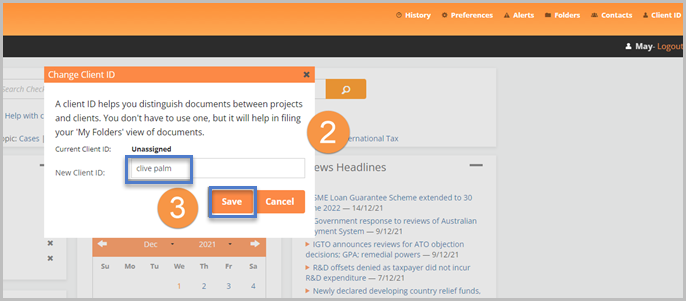 To view the research history for your client, select the History link
Select the required session