Westlaw NZ Tip - What's New
Last Published: February 12, 2021
What's New is produced on a regular basis by the Editor and covers what's been added or change in that product, for example changes to legislation or cases that have been discussed in the commentary by the authors.
To locate What's New, first navigate to your desired commentary database and click the + sign to expand the content.
Select the linked text titled What's New from the commentary publications table of contents.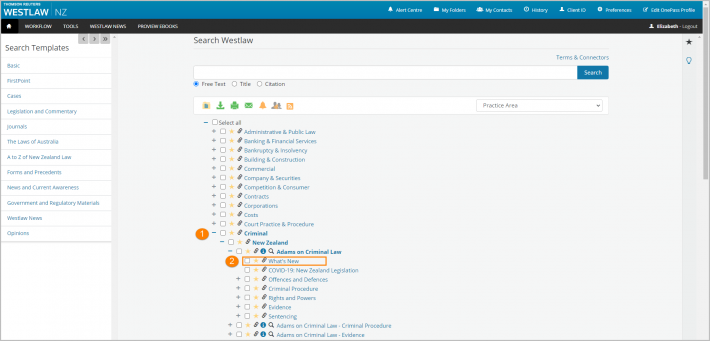 See a list of the latest updates displayed. Click on the linked text to view where the information is discussed in the commentary.
Note: There is not an ability to make an alert to "What's New", however content included in the "What's New" will be included in the relevant Alert 24 email notification.